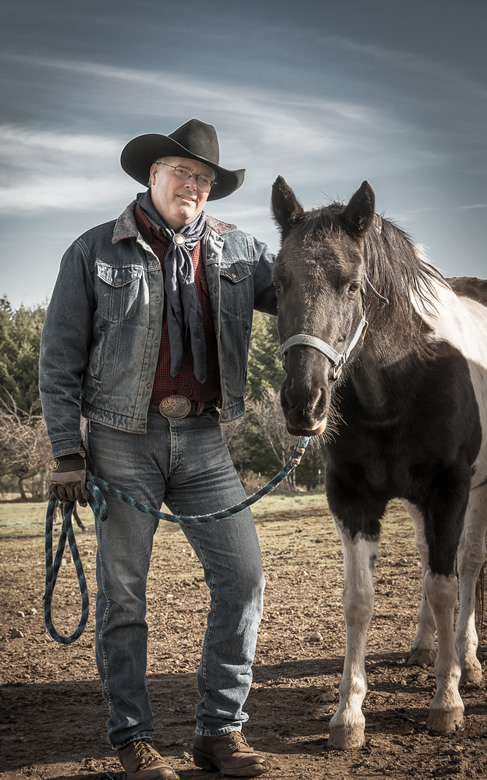 NEWS!

THANK YOU WESTERN MUSIC ASSOCIATION! – NOMINATED FOR 2015 MALE POET OF THE YEAR AND COWBOY POETRY CD OF THE YEAR!
(Winners to be announced in November)
Tom Swearingen of Tualatin, Oregon enjoys sharing his original cowboy poetry at gatherings, horse camps, rodeos, and wherever else you find folks who live and appreciate cowboy life and western heritage.
Several of Tom's poems are included in Western Viewpoints: an anthology of western and cowboy poetry and the anthology Poetic Images: the Great American West, he is featured by the Center for Western and Cowboy Poetry on cowboypoetry.com, and his work has been recognized by such organizations as the National Cowgirl Hall of Fame in Ft. Worth, Texas, and South Dakota's Heritage of the American West.
Winner of the National Finals Rodeo 2014 and 2013 Cowboy Poetry Week Contest, Tom's poems are often based on his own experiences and observations, many of which occur on horseback. Tom and his wife spend several hours a week year-around riding Oregon's mountain trails.